Testimonial
'SPORTS AT THE PERSONAL GYM OF RWIJK GYM IS AN ABSOLUTE RECOMMENDATION!'

"The Personal Trainer lets you do just those (few) extra steps, which you yourself think will not work anymore. The personal attention and knowledge ensure that your goals are achieved. In addition, the Personal Group Trainings are fun and varied and I also think the flexibility that their app offers for booking and moving lessons is a huge plus. "
"All in all a great club, where there are also other nice people playing sports !!"
Arwin Paulides
Operations Manager | Carlton Hotel, and training at RWIJK GYM
Blog
RWIJK GYM

THE LATEST NEWS AT RWIJK GYM

sign up for a free workout
RWIJK GYM

OUR (GROUP) TRAINING CLASSES

** TEMPORARY ** FREE ULTIMATE BODY ANALYSIS ON THE INBODY 770. WHAT IS YOUR BODY WEIGHT:
How are you put together?
Personal Training in our new and outdoor location
Personal nutrition plan from nutritional consultant
extensive body measurement worth € 24.95.
Premium sports package worth € 125, –
40% discount
GETTING ACQUAINTED
RWIJK GYM

OUR TRAINERS

MOST CHOSEN
RWIJK GYM

RESULT PROGRAMS
MOST CHOSEN
HEALTHCOACHPLUS

RESULT PROGRAM
1 x p.w. Personal Training 60 min.
.
1 x p.w. Personal Group Training
.
2 x (start and end)
body composition analysis
.
Nutritional advice
.
LIJFSTIJL guidance app
.
Duration: 6 months
RWIJK GYM
RWIJK GYM

testimonials

Raffaella
RWIJK GYM has turned out to be my "life changer". The first 20 kilos are off, I am already looki
→ lees meer
Dietha
The following Monday I was ready for my first training in my sneakers. Nine months later, I was 25 p
→ lees meer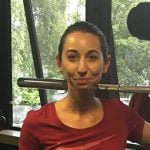 Teodora
I've been a couch potato all my life and I found that strength training is great for me, that I
→ lees meer
Daniel
I can hardly imagine a week without Personal Training!
Anouk
I got to know RWIJK GYM as a professional organization with enthusiastic and knowledgeable instructo
→ lees meer
Hans
Made enthusiastic in no time by the trainers of RWIJK GYM
Free experience training
RWIJK GYM

Contact us!

RWIJK GYM
RWIJK GYM

free experience training