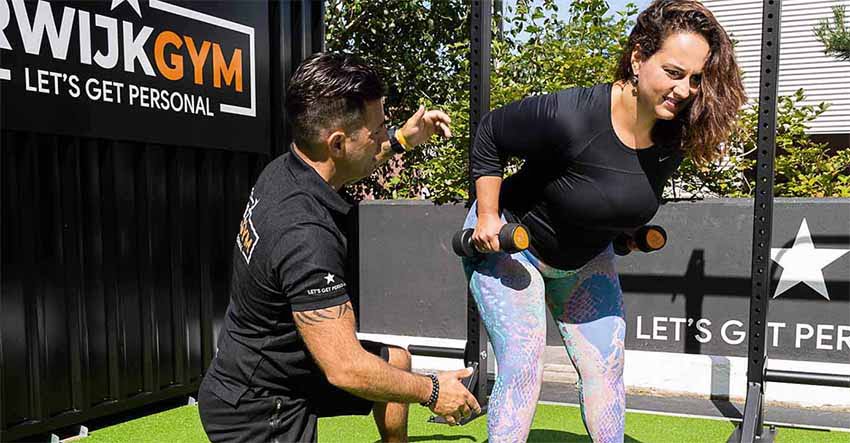 Bij RWIJK GYM te Rijswijk mag ik, Robert Havelaar, leiding geven aan een topteam van gediplomeerde en ervaren personal trainers die dagelijks met veel passie en plezier mensen helpen die weer fit, slank en vitaal willen worden en blijven. Dit doen wij in onze totaal vernieuwde en goed geventileerde personal gym. En sinds dit jaar heeft RWIJK GYM ook een outdoor gym voor de mensen die liever in de buitenlucht willen trainen.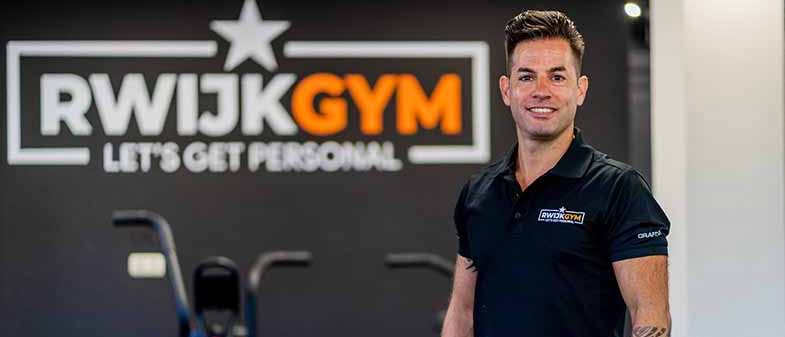 Blog
HET LAATSTE NIEUWS BIJ RWIJK GYM

Personal training voor groepslesprijzen
Lang niet iedereen kan of wil de prijs betalen die hoort bij 1 op 1 begeleiding. Juist daarom bieden wij naast onze 1- op 1 begeleidingen ook Personal Groepstrainingen aan. De kwaliteit en aandacht van een personal training, maar dan voor groepslesprijzen.
Jij wilt toch ook …
→ 2 personal groepstrainingen per week
→ 2 voeding en leefstijl consulenten van 30 min (start en 2e meetmoment)
→ Meerdere lichaamsmetingen (start – tussen – eind)
→ Toegang tot onze leefstijl software / lijfstijl app
→ Dit alles kan vanaf €89,95 per maand
* Extra welkomstcadeau is 25% korting op je eerste maand met RWIJK GYM sportpakket t.w.v. €79,- euro!
deze actie is geldig tot 31-11-2021
MEEEST GEKOZEN
rwijk gym

RESULTAATPROGRAMMA

1 x p.w. Personal Training 60 min.
.
1 x p.w. Personal Group Training
.
2 x (start en eind) lichaamssamenstellingsanalyse
.
Voedingsadvies
.
LIJFSTIJL begeleidingsapp
.
Duur: 6 maanden
rwijk gym
rwijk gym

wat onze klanten zeggen

Raffaella
RWIJK GYM has turned out to be my "life changer". The first 20 kilos are off, I am already looki
→ lees meer
Dietha
The following Monday I was ready for my first training in my sneakers. Nine months later, I was 25 p
→ lees meer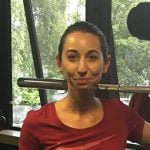 Teodora
I've been a couch potato all my life and I found that strength training is great for me, that I
→ lees meer
CLAIM JE GRATIS EXPERIENCE TRAINING
Kom in contact!

rwijk gym
claim je gratis proeftraining