Raffaella
RWIJK GYM has turned out to be my "life changer". The first 20 kilos are off, I am already looking forward to the next successes!
Dietha
The following Monday I was ready for my first training in my sneakers. Nine months later, I was 25 pounds lighter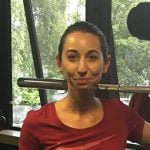 Teodora
I've been a couch potato all my life and I found that strength training is great for me, that I like it a lot more than cardio.
Daniel
I can hardly imagine a week without Personal Training!
Anouk
I got to know RWIJK GYM as a professional organization with enthusiastic and knowledgeable instructors
Hans
Made enthusiastic in no time by the trainers of RWIJK GYM