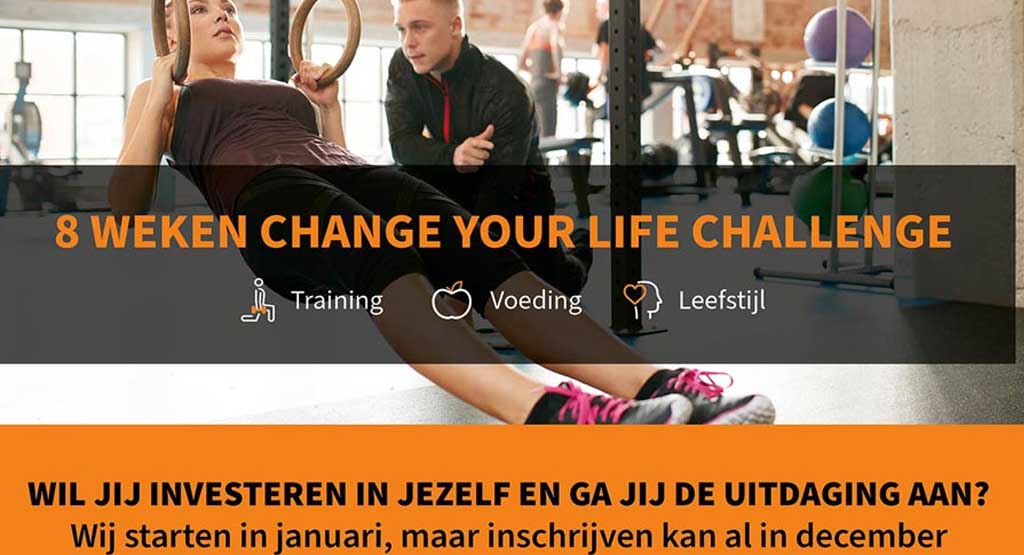 Start now with the "8 weeks Change Your Life Challenge"
In the 8-week challenge, training, nutrition and changing your lifestyle are central. With an exercise pattern of training 2 to 3 times a week, supplemented with coaching on your nutrition and lifestyle, we will ensure that you will get everything out of it to achieve your set New Year's goals!
Do you also want to invest in yourself and do you take up the challenge with yourself and us?
Personal healthy diet
Together with the other participants in a challenge community
2 to 3 x per week training of a personal trainer
3 extensive body measurements (together with the other participants, for motivation!)
New extra challenges every week
Amazing sports package worth € 125, –
Do you want to achieve your set goals this year? Then sign up via:
1. Free Experience Training at HealthCoachPlus
2. E-mail: [email protected] and from January [email protected]
3. Whatsapp: 06 44 78 82 06