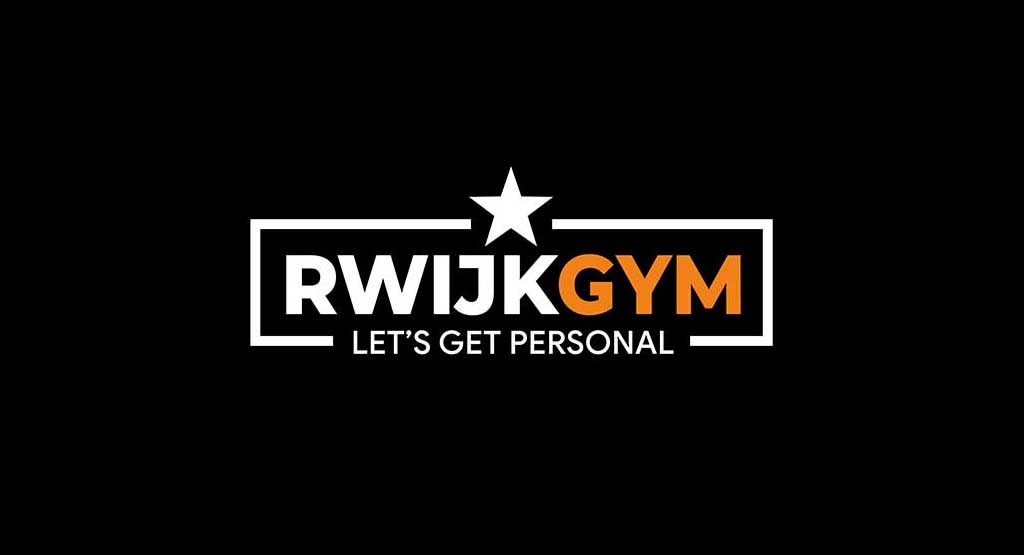 Our company name "HealthCoachPlus" will change from 1-1-2021 and we will go under a new company name "RWIJK GYM"
When I started HealthCoachPlus in 2010 as a single-person personal trainer, I did not expect my company to grow into the company of today.
In the meantime, I am no longer the only personal trainer and my team consists of 8 trainers with more people who help and support my company in other areas. Our services consist of more than just providing personal training and group training. In our company we coach members on lifestyle, nutrition and exercise and sport are part of that. We provide company training, workshops and lectures on health and vitality. We guide people with specific goals such as medical training or training during or after a pregnancy. All our services and guidance are personal and tailor-made. We listen and look very carefully at who the person is, and adjust the supervision plan accordingly. Our mission is not successful if the member achieves his / her goal (s) but only if he / she manages to keep it up on his own!
Name change
Since 2015 I have been playing with the idea of ​​changing my company name to a name that better suits our services. 2 years ago I chose a new company name and had a new logo designed for it. This has been shelved for a while because such a change involves quite a bit and I want to do everything right, or not.
At the beginning of this year, the construction of my new website started, but due to corona this has been put on the back burner.
All the measures regarding corona have made me look at my company and services in a different way, and because I believe that a company in my industry must meet the highest safety standards for your members, I started to find out what we could do to to ensure that our members can come and play sports safely with us.
And all of this has led to the fact that, in addition to the name change, we immediately rebuild the entire company to comply with this. Below what is planned in December and January.
from January 2021, the new website will go online under the name RWIJK GYM with this url: www.rwijkgym.nl, and we can then be reached via email via: info@rwijkgym.nl and all trainers under their own name, for example; maarten@rwijkgym.nl
For our indoor location:
1. The indoor location is equipped with a mechanical ventilation installation and air exchange system in accordance with COVID-19 sports standards, which makes it possible to offer all our services indoors.
2. Indoor location will be equipped with new LED lighting
3. The suspended ceiling is removed and it is sprayed acoustically
4. Walls, window frames, radiator enclosures are painted and provided with our new company logo
5. New sports floor with a sprint track
6. New training materials and equipment
From January we will use a separate room for the 1st intake appointments / coaching conversations / body measurements etc. This makes the current gym space larger.
And because we have noticed that the outdoor training was experienced by many as very enthusiastic, we will also expand there.
For outside there will be:
1. A 100 m2 outdoor sports location will be added
2. A training rack will be placed on this room, which will make it possible to do all exercises that can be done in the indoor location, also outside.
3. The piece is provided with artificial grass
4. There will be a nice storage room for all materials so that we can easily and quickly reach everything.
5. Lighting is placed so that the outdoor sports location is well lit at night.
6. Everything will be provided with our new company logo and facade advertising
The trainers will all look great in a cool new Craft company outfit and we are also working on something beautiful for the members 🙂
Our online guidance software will also be switched to the new company name and corresponding colors. So don't be alarmed if you want to register / add yourself for something via the app in 2021 and it all suddenly looks very different; )
I will probably forget to mention something, but I think that the most important things that will change have been mentioned here.
Me and my team are very excited about what is about to happen. We are therefore looking forward to providing our loyal members and all new members full of energy in 2021 with fun and cool training and advice in a completely new (corona proof) and pimped indoor and outdoor location!
Robert Havelaar
Owner RWIJK GYM